Son Jung Wan SS20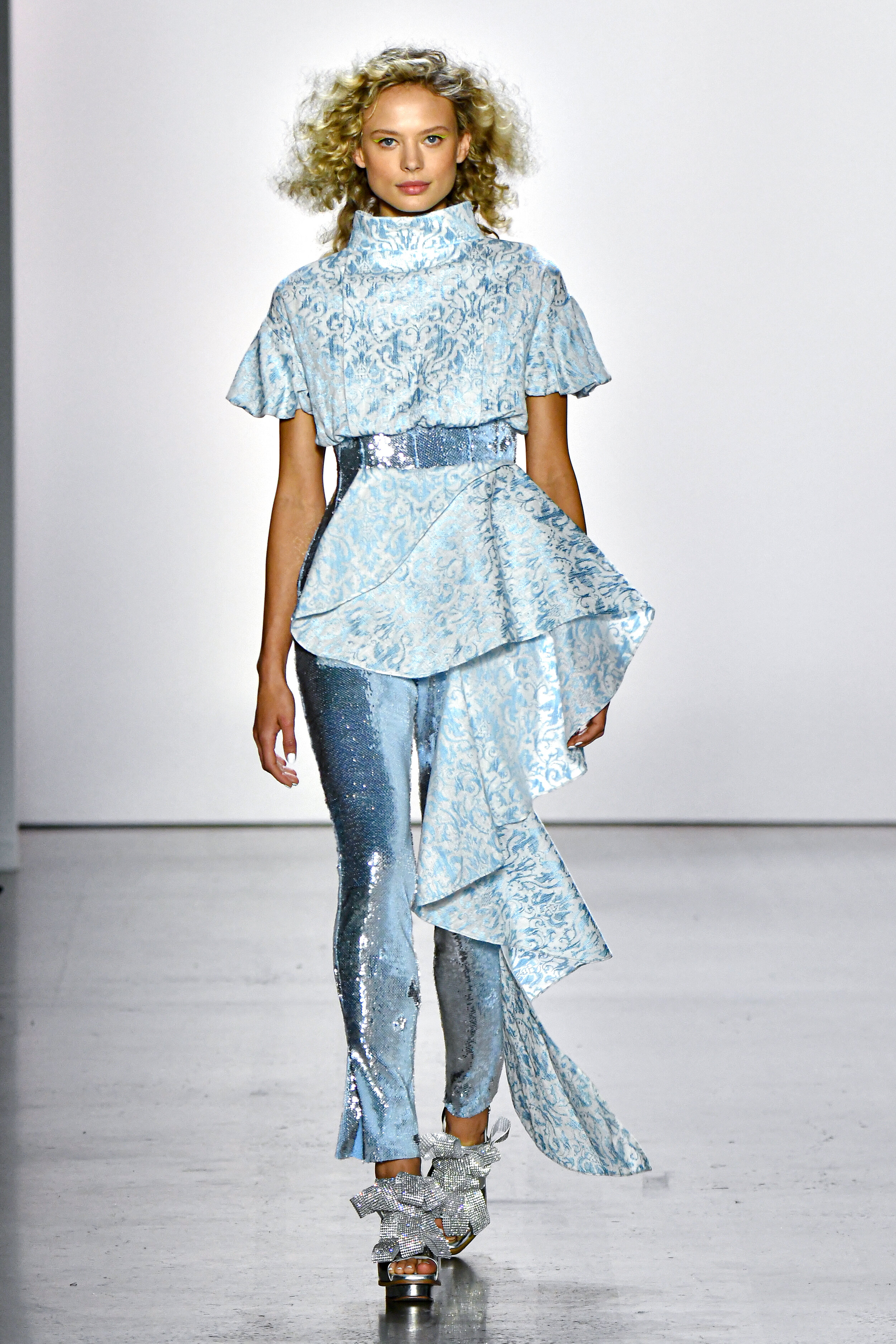 Son Jung Wan debuted her luxurious Spring/Summer 2020 collection on September 7th. Wan's collection told a story of splendor meets retro with color, the collection highlights the glamour of vintage wear with a modern twist.
Wan debuted iridescent fabrics; a rose gold gown entwined with floral print, an array of electric blue gowns, and a neon mint dress that highlighted splendor. The collection also showcased a fun and vibrant hues that will be a trend for the Spring/Summer 2020.
The first-row guest included Alex & Keytt Lundqvist, Jeremy Carver, Addison Riecke, Julie Mintz, Garcelle Beauvais, Gigi Gorgeous, Nats Getty, Sharleen Joynt, Jayla Koriyan, Tiffany Dupont, Javicia Leslie, Lily Lane, Jeremy Carver, Koleen Diaz, and Maria Bethanny
Congratulations to Son Jung Wan to a successful collection and runway show!
Photo Credit: Rodin Banica
Hair: Jorge Luis for Gamma+ Italia Hairdryers & Flat Irons
Makeup: KimRose Eastburn for Bobbi Brown